Football
Football training is held on a Saturday morning from 9 am to 10 am.  During winter this is played at Alford but from Spring it will be transitioning back to Cluny School. Football matches will also resume soon.  Keep an eye on the Events Calendar for details of the games and upcoming tournaments.
Netball
Netball is played after school on Mondays from 3:15-4:20, and is geared towards children who are in P4-P7. Cluny have a regular attendance of around 20 children and the sport is mixed gender. Netball is played outside at Cluny, games and training are weather dependent. Cluny attends around 8 to 10 tournaments during the year at other Aberdeenshire schools. Cluny has an annual tournament with Midmar and Skene schools, this is held in October. We will also have a Spring tournament in March 2020.
Karate
Cluny also provides Karate lessons, this is led by Reeve Watts.  Classes are run on blocks and held every Wednesday evening from 5 to 6 pm at Cluny School. For more details or to sign up please contact Reeve at nkirwatt@hotmail.com
Live Life Aberdeenshire
Cluny Primary School is also part of the Alford Cluster School network, for more details on what activities are provided and how to register please use the following link to the Live Life Aberdeenshire Alford network website;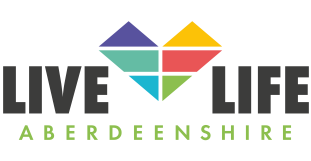 Alternatively you can contact your Active Schools Coordinator to book activities or for any other information about this network.
Kerry Barlow, Active Schools Coordinator
Telephone: 01467 535608

The Active School Newsletters can be found here